All of Grouparoo's Destinations now have support for sync modes!
This new concept allows you to have more control over what exactly happens when Grouparoo syncs data to Destinations and how it interacts with pre-existing data.
Learn more about what you can do with Sync Modes or check out how you can use them in Grouparoo.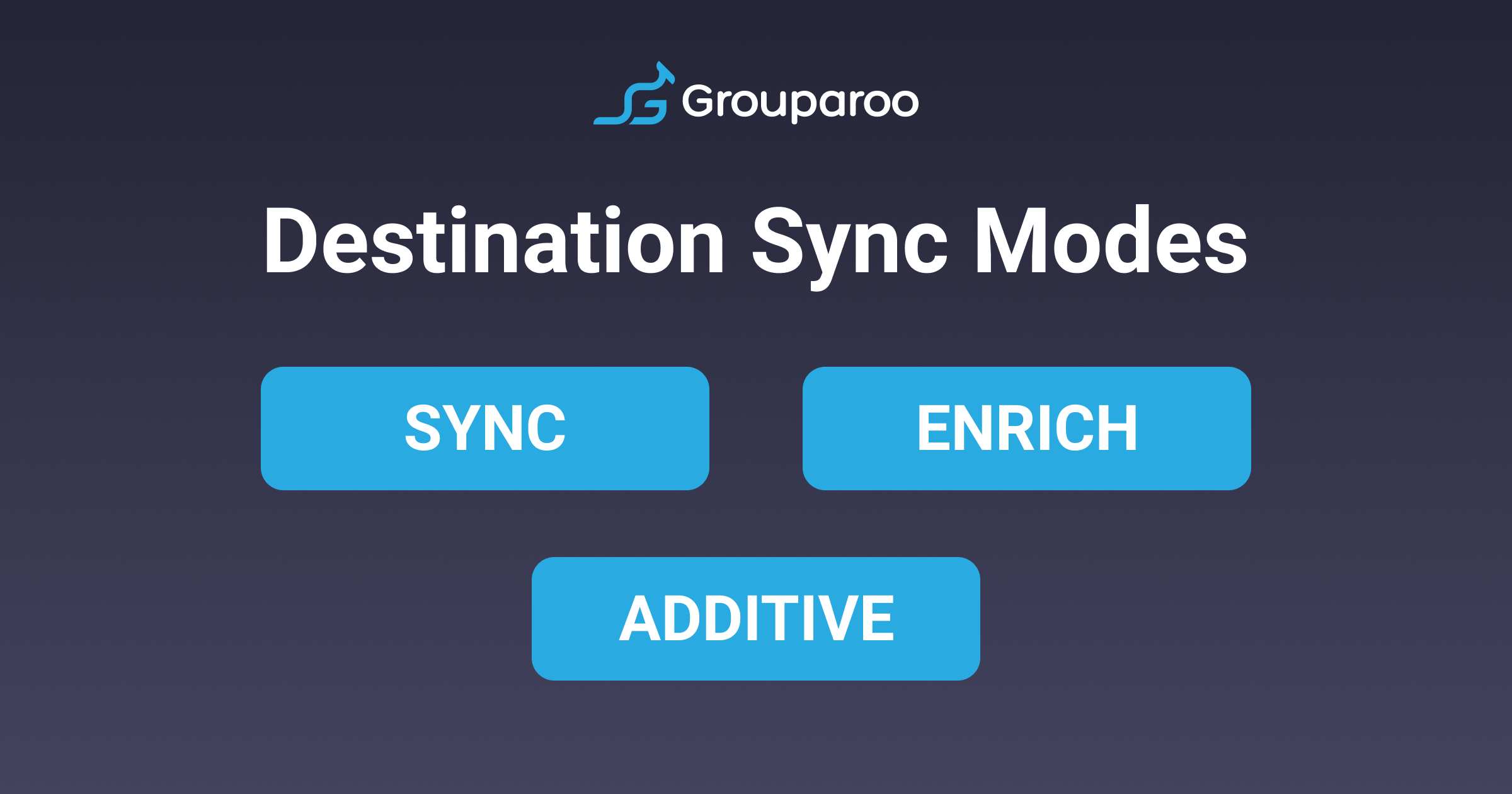 ---
See all Updates
Get Started with Grouparoo
Easily install the Grouparoo application, join the community, or schedule a demo to learn more.